The Group's

supply

chain
GRI 102-9, 102-10, 103-2
EVRAZ is a global steelmaking, mining and vanadium business with a majority of its assets located in Russia. The Group's main lines of activity are the extraction of raw materials (to satisfy its own demands and to sell the materials to other companies) and the production of steel and steel products. Mining activities mostly cover the Company's internal needs for coking coal and iron ore, which form the basis for the steelmaking process. Thus, EVRAZ benefits from the inclusion of mining assets and maintenance of high-quality standards at every stage of production, including the manufacturing of raw materials. We cooperate with leaders in different areas such as provision of industrial services, equipment manufacturing, procurement of auxiliary materials and many others, constantly striving to expand our expertise and develop technology. We are proud to deal with partners who have repeatedly confirmed their exceptionally high reputation.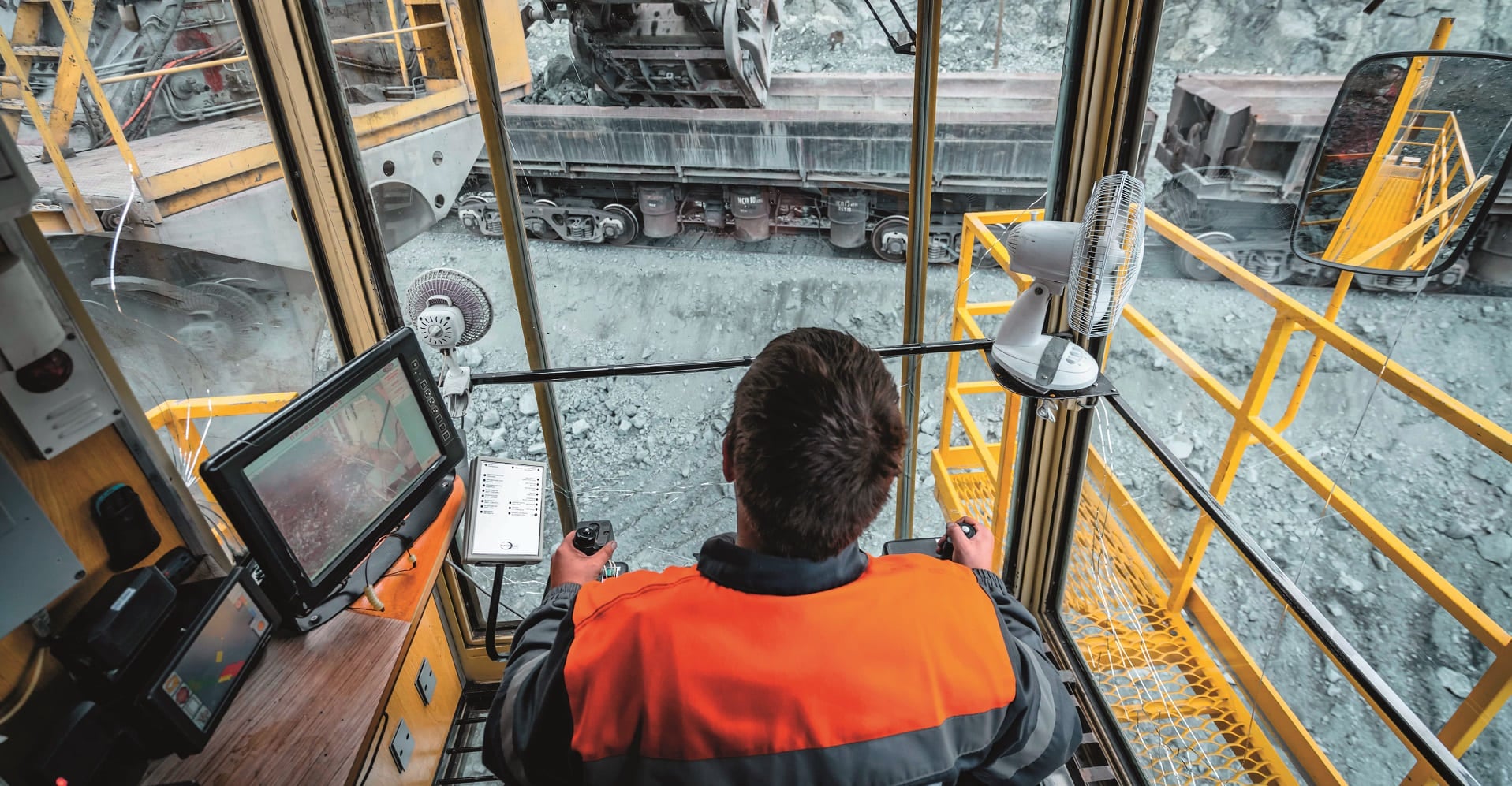 Due to the geographical features of the Group, most of our suppliers are located in Russia, China, Canada, and Europe. Such geographic proximity allows us to share our core values and support mutual development, especially under the circumstances dictated by the current times.
Geographical coverage of the location of suppliers and contractors of EVRAZ enterprises around the globe encompasses Europe, the Russian Federation, the USA, Canada, Kazakhstan, and China.
The Group unites a community of 13,355 suppliers and contractors working for the good of our customers.
The extent of our cooperation is clearly represented by total payments to third parties which amounted to US$3,834 million in 2021, US$1,639 million or 42.8% of which were spent on local suppliers.
Amount of procurement from local suppliers 2021 by region of operation
REGION OF OPERATION
ENTERPRISE(S) OF THE GROUP
AMOUNT OF PROCUREMENT FROM LOCAL SUPPLIERS AND CONTRACTORS, US$ MILLION
SHARE OF PROCUREMENT FROM LOCAL SUPPLIERS AND CONTRACTORS AGAINST TOTAL AMOUNT OF PROCUREMENT
The Russian Federation

EVRAZ ZSMK

EVRAZ KGOK

EVRAZ NTMK

Raspadskaya Coal Company

EVRAZ Vanady Tula

1,124
37.4%
Kazakhstan
EVRAZ Caspian Steel
19.7
81%
The Czech Republic
EVRAZ Nikom
14.2
81%
North America

EVRAZ Camrose

EVRAZ Red Deer

EVRAZ Calgary

EVRAZ Regina

EVRAZ Portland

EVRAZ Pueblo

EVRAZ Recycling

481.52
61.4
EVRAZ enterprises across the Russian Federation encompass a total of 8,527 suppliers and contractors, 3,781 of which started working with the Group in 2021. Categories of the provided services and materials include raw materials such as iron ore, coal, scrap and ferroalloys, auxiliary materials and equipment for investment projects, and industrial services. Notably, a significant deterioration in logistics for shipments from China for EVRAZ enterprises in the Russian Federation related to busy border crossing points and lack of railcars considerably extended delivery times for some categories of commodities and, in some cases, led to a switch from Chinese to local suppliers.
EVRAZ Caspian Steel, a Group's steel segment enterprise in Kostanay, Kazakhstan, has been dealing with a total of 549 suppliers and contractors. EVRAZ Caspian Steel purchases everything necessary for the Company's operation that includes fuel and lubricants, cable products, spare parts and materials, tools, rolling mill rolls, shaft fittings, fixtures, and personal protective equipment (PPE). While preference is given to the suppliers from Kostanay region, there are also suppliers from industrially developed regions of Kazakhstan, Nursultan and Karaganda, as well as from the regions of the Russian Federation.
Another steel enterprise located in the Czech Republic, EVRAZ Nikom, arranged procurement of materials and spare parts from a total of 309 suppliers and contractors in 2021. EVRAZ Nikom buys auxiliary materials for ferro-vanadium (FeV) production: Al, MgO, cement, Fe scrap, CaO2, materials and spare parts for industrial machinery and equipment. Its suppliers and contractors are located in Central Europe.
EVRAZ steel enterprises across North America that operate in the territories of the USA and Canada were dealing with a total of 3,970 suppliers and contractors in 2021.