Outlook

for 2022
Climate change
EVRAZ has ambitious plans for the 2022 and a medium-term perspective with the following important areas of work:
Development of calculation methodology for CO2 emissions.
Development of training materials and organisation of educational trainings in decarbonisation and energy management.
Development of a detailed decarbonisation roadmap.
Determination of possibilities to reduce the carbon footprint by replacing coal with other components.
Introduction of climate-related and decarbonisation KPIs for the vice presidents of EVRAZ.
Continue working within ISO 50001 standard.
Establishment of a reliable communication system between the plants to exchange information about energy-saving projects and new effective technologies for the reduction of greenhouse gas emissions.
Searching the most effective ways and ideas for using renewable energy at its plants.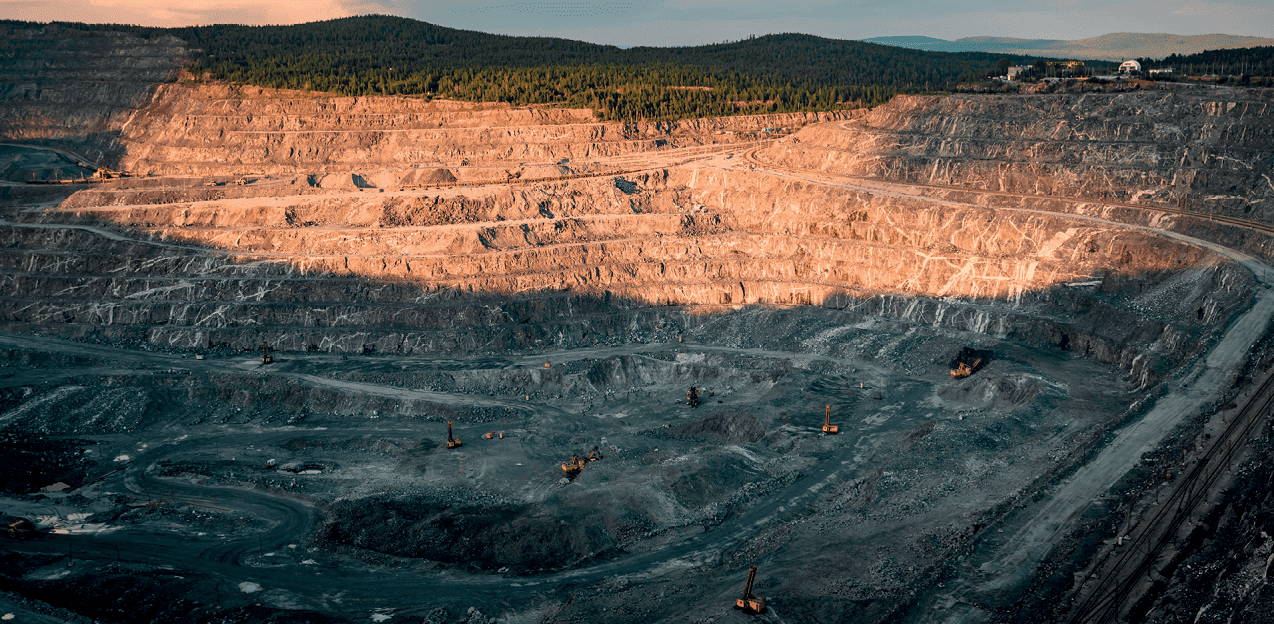 Our people
EVRAZ is planning to continue developing HR-processes in 2022. The main spheres that we are going to focus on are as follows:
Learning and development
Creating a supportive learning structure for production managers to develop new professional competences for responding to external changes.
Arranging new corporate events based on the engagement survey and focus group results to increase employee engagement in 2022.
Performance as an employer
Developing a long-term planning programme on predicting. the Company's needs as an employer.
Developing new channels for attracting employees.
Social policy
Revising the HR strategy.
Focusing on supporting employees and ensuring respect for freedom of association and human rights.
Developing relations with trade unions and political parties.
Expanding the Veterans of EVRAZ public organisation to the Urals Division.
Health and safety
Operational model of security management
In 2022, EVRAZ intends to completely revise its operational model of safety management at production units. The resulting operational model should clearly establish areas of responsibility, as well as the levels of competence of employees and corresponding levels of decision-making. Also, the revised operating model will standardise and specify all the innovations implemented in the Company in 2020–2021.
Risk management
The next reporting period will be key for the deployment and maintenance of the risk management project. To assess the effectiveness of the project and its dynamics, EVRAZ has developed a separate KPI indicator. The indicator includes monitoring the implementation of both measures for identified risks and the standard work plan of the project, this indicator will be used for analysis in 2022.
Improving the safety of loading and unloading operations
In 2022, EVRAZ will also focus on loading and unloading operations using lifting equipment. The Company aims to improve the safety of work through the development and implementation of new initiatives related to the use of automatic video analytics. In addition, the Company intends to minimise the risks of injury while working with lifting mechanisms and working at height during loading and unloading operations.
The Lockout Tagout (LOTO)
Another focus for EVRAZ in 2022 will be the full-scale deployment of the Lockout Tagout (LOTO).
For these purposes, the Company has developed an appropriate standard that regulates the procedure for using the system and plans to purchase equipment for the implementation of this system, for processing local regulations and conducting training sessions for employees.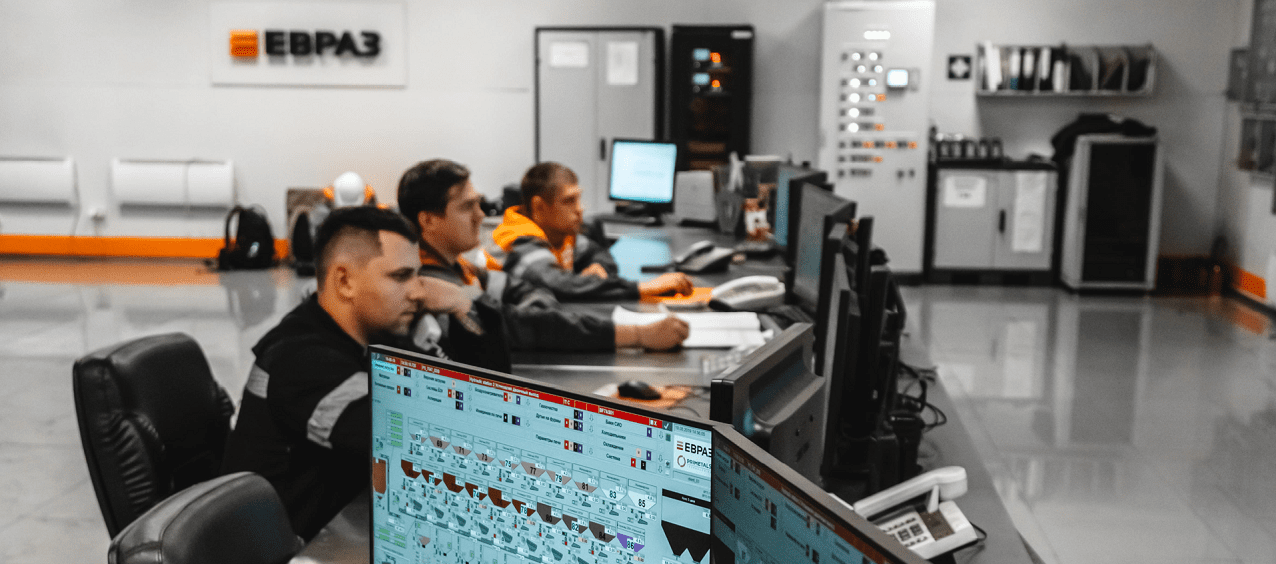 Protecting our natural environment
EVRAZ will continue implementing measures to improve and preserve the environment and reduce any adverse consequences of its operations in 2022. The following measures are planned in several areas:
Biodiversity protection measures
In 2022, we plan to implement several measures in accordance with the Biodiversity Roadmap. EVRAZ plans to update and adopt the procedure for biodiversity risks and impacts assessment. As the first stage of the Roadmap this approach is planned to be launched at the pilot site.
By implementing the roadmap coherently, we expect to obtain in coming years an assessment of the current impact on biodiversity, determine the goals for biodiversity conservation, and find ways and take actions to achieve them.
Rehabilitating disturbed land and landscaping
EVRAZ rehabilitates disturbed lands on annual basis. As a responsible company EVRAZ aims to adhere best practices and to be proactive in this issue. So we plan to reassess occupied lands and evaluate additional potential for land reclaiming where it`s feasible.
Water conservation
EVRAZ will continue to carry out its water conservation and purification programme in 2022 to mitigate any adverse effects of its activities on water resources.
Waste stewardship
The Group intends to implement an effective waste management programme in 2022. Additionally, ongoing activities in the areas of waste management safety and waste disposal management will be expanded next year.
Air quality
EVRAZ will also continue to implement its Air Emission Reduction programme, which includes the following key projects:
EVRAZ ZSMK:
Coke gas cooling system upgrade. Decommissioning of the cooling tower for the final cooling of coke gas. The task for 2022: to complete the project.
Construction of a modern facility for flue gas desulphurisation. The task for 2022: to continue the project (to be completed by 2024).
EVRAZ NTMK:
Coke gas redirected to by-product recovery plant No. 3. Decommissioning of the cooling tower for the final cooling of coke gas. The task for 2022: to complete the project.
Construction of a new biochemical facility at a coke production plant. The task for 2022: to continue the project (to be completed by 2024).
Introduction of a new technology of pitch production with the closure of old pitch coke batteries. The task for 2022: to continue the project (to be completed by 2024).
Efficiency upgrades of off-gas cleaning units. The task for 2022: to continue the project (to be completed by 2024).
Playing our role in society
In 2022, the Group intends to strengthen partnerships with local communities in various ways. It will be upgrading urban infrastructure, financing sports events, educational, and cultural projects, and assisting socially vulnerable people, including children with disabilities and orphans.
Supply chain
Approving the awareness of conscious manufacturing and devotion to the HSE principles, EVRAZ permanently develops the Group's current policies and elaborates development plans as well as various targets for the next year.
In 2022 EVRAZ aims to enhance the contribution of sustainable practices by undertaking the following measures:
Proactive assessment and accreditation of suppliers for compliance with key ESG requirements which involve environmental screening and ESG certification of EVRAZ suppliers.
Continuing upgrade of functionality of the Group's online platforms.
Customer interaction
To improve customer relations in 2022 EVRAZ plans to:
Organise a conference for consumers of metal products and visits of representatives of partner companies to factories.
Take part in the annual Metal Expo exhibition to establish closer relations with existing customers and search for new ones.
Continue developing an ongoing dialogue with existing customers, external experts, universities, and research institutions to build a path forward to reaching ESG objectives.